Peach Bellini
♡Size: 8oz
♡Texture: clear slime x icee slime 
♡Scent: peach bellini
♡Add-Ins: peach charm + peach fimos + orange iridescent bingsu beads
♡Level: advanced 
♡Description: Our Peach Bellini slime comes half layered with an orange clear slime on the bottom and a peach color icee slime on top. Once both textures are mixed together, you will get a jelly slime texture that is thick, juicy, and makes amazing bubble pops. Add-ins come separate in a baggie for you to add yourself.
ALL ORDERS OF 6+ SLIMES COME WITH 1 SPECIAL GIFT:
Cornwithslime wristband, Cornwithslime tattoo, squishy, or jumbo sized candy
(gifts can vary from any of the above)
A slime care kit with borax and slime care instructions is included in all orders.
Very Nice!
I have had this slime for about 2 weeks and I love it! It smells so good, shipping was a lot quicker than I thought, and it has yet to turn sticky! 10/10 recommend
Best purchase everrrr
This slime smells SO good and makes nice popping noises
Peach delight
I totally love this slime.... there is a video in my bio of my fun with slime!!
Good
This slime was overall very good. If you want more information about the slime I post a review video on my YouTube channel so make sure you go check it out.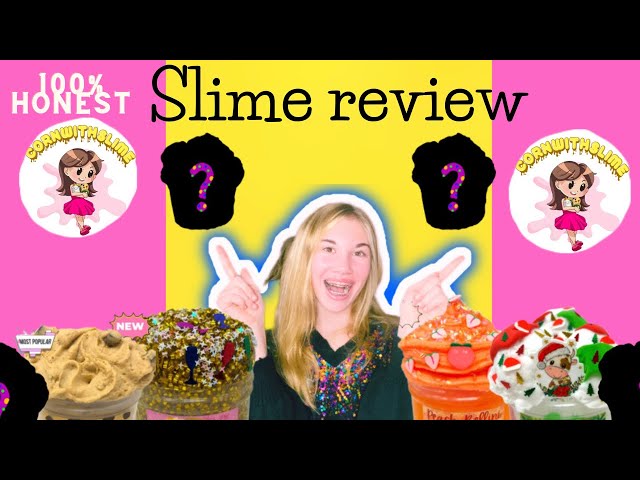 Overall I loved this slime if you want more info on it I posted a review video on this and many more slimes from this shop! Don't forget to subscribe!!!